Other than our lead story on meter hacking / BBC spin and two articles on more fires, the 9 blockbuster stories below indicate we're now clearly in a system-wide paradigm shift toward the truth about the magnitude of harm being caused by wireless infrastructure.
I'm witnessing that people are more receptive than ever. As a friend put it, "people have had it with lies and ready for big truth – even if it seems weird".
It is however an unpopular awakening for some, so let us be committed, be connected with Spirit and each other, and remain in service to the greater good for the completion of this joint venture.
* * *
TRUTH V. SPIN
On Thursday the BBC ran an article originally entitled, "Smart meters open to hack attack."  Then they changed the headline.  And they added in photos including gun-toting terrorists.  What's going on… and what spin are we being sold?  Find out here:
https://takebackyourpower.net/news/2014/10/19/bbc-smart-meters-open-hack-attack/
CORNET ED78S: GET ARMED WITH AWARENESS
Having personally used the Cornet electrosmog meter the past 3 years to transform my own awareness of EMR, we've just recently invested in a shipment of the excellent ED78S. Visually show "smart" meter radiation intensity to anyone. Audio, peak hold & LF/gauss mode. We have it priced as low as possible.
(Reg: $169.90. TBYP sale: $139.95)
https://takebackyourpower.net/product/cornet-ed78s-rf-lf-electrosmog-meter/
WAKING UP TO WIRELESS HARM: 9 BLOCKBUSTER HEADLINES
1) Last week, Hillary Clinton had to deal with truth about Wi-Fi harm throughout classrooms everywhere, when US Congressional candidate Kevin Mottus inconveniently interrupted. Be sure to listen to Kevin's amazing interview below this story!
https://takebackyourpower.net/news/2014/10/15/classroom-wi-fi-dangers-congressional-candidate-heckles-hilary-clinton/
2) Former Nokia Chief Technologist says mobile phones wrecked his health and blows the whistle on wireless:
http://betweenrockandhardplace.wordpress.com/2014/10/18/former-nokia-technology-chief-mobile-phones-wrecked-my-health/
3) In Detroit, like everywhere, "smart" meters are causing illness (news video):
http://www.wxyz.com/news/smart-meter-concerns-continue-as-dte-says-devices-are-safe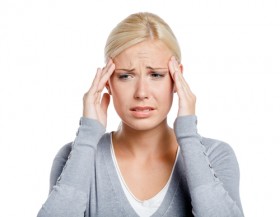 4) Startling new study from Sweden.  The number of people receiving treatment for brain tumors "of unknown nature" increased by almost 30% in just 5 years – between 2008 and 2012:
http://www.stralskyddsstiftelsen.se/2014/10/increase-brain-tumors/
5) And another new paper documenting an increase in glioblastoma mortality says "RF-EMF should be regarded as human carcinogen requiring urgent revision of current exposure guidelines":
http://www.mdpi.com/1660-4601/11/10/10790
6) Prof. Olle Johansson's important research proves that products emitting wireless or electromagnetic radiation are indeed disastrous to the health of fetuses, children and all mankind. And his employer wants to fire him. Please sign and spread the word:
http://bit.ly/avaaz-petition-olle-johansson
7) The US Dept of Transportation is insanely pushing for wireless vehicle-to-vehicle communication. Comment until tonight midnight EST. Major points are safety/cybersecurity/hacking and health/wireless. Please comment:
http://www.regulations.gov/#!documentDetail;D=NHTSA-2014-0022-0002
8) This new interview with Dr. Roy Fox outlines how he's helped electrosensitive individuals recover through detoxifying the body and avoiding pollutants:
https://maisonsaine.ca/sante-et-securite/electrosmog/ehs-royfo.html
9) This outstanding new EMR testing device is set to go mainstream, but they're still looking for investors:
Video: http://vimeo.com/101321362
Crowdfunding: http://www.crowdcube.com/investment/sensory-perspective-15407
MORE "SMART" FIRES:
There has been yet another fatal fire caused by a so-named "smart" meter – this one in Detroit involving two dogs:
https://takebackyourpower.net/news/2014/10/14/couple-escapes-house-fire-dogs-killed-smart-meter-blamed/
Did accelerated corrosion from wireless infrastructure cause last week's massive underground fire in Calgary, Canada?  Researcher Andrew Michrowski PhD has written this open letter to the Alberta government, with eye-opening research:
https://takebackyourpower.net/news/2014/10/15/calgary-electrical-fire-caused-by-corrosion-electron-stripping-from-wireless-infrastructure/
* * *
Watch the film, join the mission
Around the world, Take Back Your Power (2014 Edition) is awakening people to the "smart" meter agenda, and the empowering actions each of us can take.
Have you got your copy yet?
Visit our DVD shop or stream the film online now.
Share the vibe: Follow news and developments as they happen, and invite friends on our Facebook and Twitter pages.
* * *
Onward,


Josh del Sol
producer & director
TakeBackYourPower.net